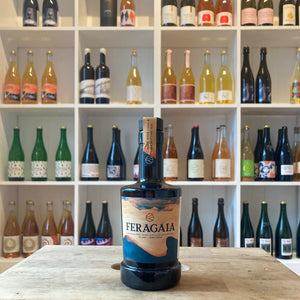 Feragia
Regular price
£12.00
£0.00
Unit price
per
Tax included.
Shipping
calculated at checkout.
Feragaia is a Scottish alcohol-free spirit marrying 14 botanicals including seaweed, bay leaf and chamomile. Before bottling, it's then blended with Scottish water, with the resulting tipple balancing earthy and spicy notes. Feragaia means 'wild earth', taken from Fera in Latin meaning 'wild', and 'Gaia' in Greek mythology translating to 'earth'.
The brand is also hugely focused on sustainability, with both the bottle and cap recyclable, while all botanicals are composted post-distillation and locally sourced where possible. It works very well either on the rocks or with a splash of tonic water.
---